Dousman Family Dental has flexible payment plans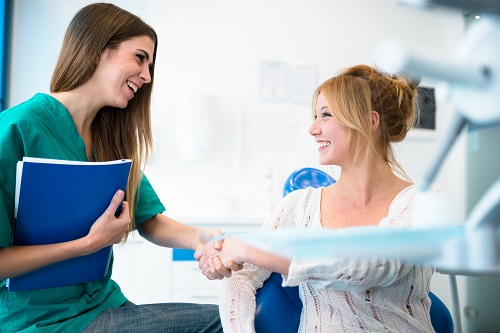 Dental financing doesn't have to be stressful
Dental hygiene should be a part of everyone's budget. Preventative dentistry reduces the risk of infections, removes tartar and plaque from teeth & regulates overall oral health. Preventative care is also surprisingly affordable. The average cost of an X-ray, two dental exams & cleanings is $225 a year. That averages out to $4.30 a week—about the price of your favorite Starbucks latte.
Dousman Family Dental understands for all services & procedures payment might not be available immediately, which is why we provide flexible payment plans. Patients at have a variety of options, including Care Credit, out-of-pocket payments, payment plans or insurance.
Care Credit
CareCredit is similar to a credit card but can only be used up to an approved amount and for health care services. CareCredit covers medical, dental, vision, veterinary, and other out-of-pocket expenses due to healthcare procedures. Signing up is easy: visit CareCredit.com and apply online. You'll find out within the day if you've been approved, and for what amount. Choose the financing option that's right for you and make monthly payments on your bill. Your card can be used as long as your account is in good standing and you have available credit.
Out-of-Pocket Payments
We also accept out-of-pocket payments via Visa, American Express, Mastercard, Discover & more. If you have questions about paying for your visit with no dental insurance, please contact us.
Payment Plans
Dousman Family Dental offers flexible payment plans. Contact us if you have any questions before scheduling your appointment.
Insurance
Dousman Family Dental accepts several types of dental insurance. Our main insurance carriers are below, but we do work with more insurances not listed. Please remember you are fully responsible for all fees charged by this office regardless of your insurance coverage. Contact us if yours is not listed below:
Meet your dentists Dr. Schaeffer, Dr. Goral & Dr. Whalen